Press release
Katowice, May 28th, 2020
Cyberus Labs has completed its last deliverable due as part of the European Commission's SME Instrument /Horizon 2020 programme, which provides ELIoT Pro's functionality of the IoT devices provisioning with the mobile app.
In this last deliverable, we have enriched the ELIoT Pro platform with two new features. The first one is IoT device provisioning with use of the ELIoT Pro's the mobile app. It will help technicians "in the field" to automate their work through fast device provisioning by scanning devices QR or bar codes after device installation.
It also allows them to run the predefined rules of ELIoT Pro's Rules Engine and the Flight Envelope components on activated devices.
The second one – to enable the above described functionality – we have expanded the H2M module with a "one-device login" scenario that allows the technician to be authenticated with use of the one device only. It is another advancement of ELIoT Pro's system enabling it to work with only one mobile device without a need to use laptop or tablet for a secure login.
This solution is universal and useful to all those companies implement our H2M module.
One of the purposes of the cloud IoT platforms is to deliver a set of features that allow users to simplify standard and non-standard tasks that need to be performed during the lifecycle of an IoT Edge Device: deployment, management, maintenance and replacement.
As ELIoT Pro is an end-to-end IoT cybersecurity platform it was the most natural step to add a feature to the subset of deployment features that would allow for a more efficient provisioning using ELIoT Pro's platform and Mobile application.
One of the most important tasks of the deployment lifecycle phase is device provisioning. It is an extremely important step in the sense that human intervention is mandatory for it to be accomplished. Human intervention is not only very expensive but prone to error, reason why a well thought out provisioning and deployment processes can make all the difference in security of entire process but also overhead costs, speed of installation and quality assurance.
It is an additional passwordless authentication option for environments where the classic approach (a sonic signal sent from another device) is unwanted or unfeasible. One Device feature allows authenticating the user on the device from which the authentication started. The mobile device is no longer just a supporting item in the authentication process but a full end-to-end solution.
"We are happy to deliver this last component of the ELIoT Pro system. It closes the intensive development process we took. It is also a proof that the original concept of ELIoT Pro, although very ambitious, has been developed as planned. We have proven that this concept is not only feasible but also enjoys the interest of partners and clients from different industries." says Marek Ostafil, co-founder of Cyberus Labs.

"We are proud to announce that ELIoT Pro's capabilities are truly universal and we have provided concept that is not only extremely innovative but also adaptable to many different use cases and covers all the areas of the IoT ecosystem's security protecting users, devices and data. The entire ELIoT Pro's development project was possible only thanks to the bold attitude of the European Commission that had funded it through the SME Instrument program. Now, when the project is over, we will bring its results further to provide the next level cybersecurity to the IoT world.", he added.
For further information please contact:
office@cyberuslabs.com

NOTES TO EDITORS:
About Cyberus Labs
Based in Poland, with proven Silicon Valley experience, we're a team of cybersecurity specialists that fully understand the new cyber threats faced by your business or organisation, whatever your size.
From traditional sectors who have fully embraced the digital age like banking and e-commerce to the fast-growing world of IoT, your consumers are under threat from hacking attacks in the form of phishing, identity and data theft, and much more. Put simply, we eliminate the risk of stolen passwords or credentials for both your users and devices – with our unique password-free authentication using one-time transaction codes. And that makes your users, data and devices more secure than ever before.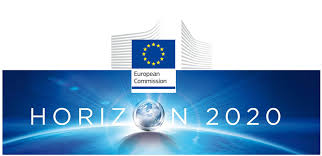 About Horizon 2020 SME Instrument
Horizon 2020 funds high-potential innovation developed by SMEs through the SME instrument. The SME instrument offers Europe's brightest and boldest entrepreneurs the chance to step forward and request funding for breakthrough ideas with the potential to create entirely new markets or revolutionise existing ones.
With SME Instrument and Horizon 2020 program European Commission acts as a courageous, bold and smart "angel investor". Because SME Instrument provides not only financing for the most outstanding European SMEs to develop their innovative solutions but also coaching and business development support. This is equally important to young and developing companies in their journey to success.

Cyberus Labs is the first Polish company selected for the SME Instrument grant in 2018, since the new evaluation process with pitching in Brussels was been introduced. To date, only 12 Polish SMEs have been selected as beneficiaries of the SME Instrument since its start in 2014.

ELIoT Pro joined the prestigious group of the most innovative European projects selected for funding from the SME Instrument (Horizon 2020) to complete development and bring the product to market as quickly as possible.